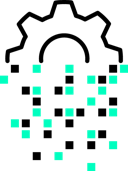 Digital Transformation
Today digital transformation is the primary business objective, leveraging technology to rapidly adapt to the dynamics of the market conditions.
Unipro help reduce time to market, increase productivity, bridge the skills shortage, and eliminate dependencies on legacy systems. Our experts are accelerating client's ability to achieve digital ambitions in building consolidated web portals, integrating solutions, by enabling their digital architecture.
Learn More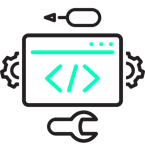 Rapid Application Development
Innovate your business by rapidly building applications that enable your business, drive change, increase efficiency, and adapt to the ever-changing competitive landscape.
Our experts have over 24 years of experience in solving complex business problems and advising the best code base (Low-Code, Traditional Software Development) and how you can create the optimal solution.
Learn More

Performance Optimisation
Maximise website conversion rates and revenues by unlocking data intelligence to maximise your return on insight.
Increase revenue by significantly improving conversion rates and overall user experiences. Unipro's end-to-end Performance Optimisation service delivers solutions based on real data and insights.
Learn More

Consultancy and Training
Solution driven consultancy ensuring your business is on the right track for success, and in a "safe pair of hands".
From project conception to execution, we provide extensive knowledge and experience, through to upskilling those who already know your business with the power to build mission-critical applications fast.
Learn More
GET IN TOUCH TO GET STARTED
Let's work together!