Case Study: Why CRO & Personalisation is pivotal
Personalisation is a pivotal customer experience strategy for Specsavers
36 million customers,
2000 Nationwide stores
3 million online visits per week
Founded in 1984, Specsavers is a company synonymous with unrivalled customer experiences. With 2,000+ physical stores across the globe, the company has grown because of a focus on understanding the customer and delivering products, services, and experiences that create lifetime loyalty.
Specsavers wanted explicit insight into why visitors weren't booking certain appointments on site. In order to do this, they deployed 3 Visitor Pulse Lite surveys for optics and audiology customers to understand why they weren't booking. For optics the question was, 'We noticed you did not book an eye test with us today, why was that?', with 4 options a visitor could choose from.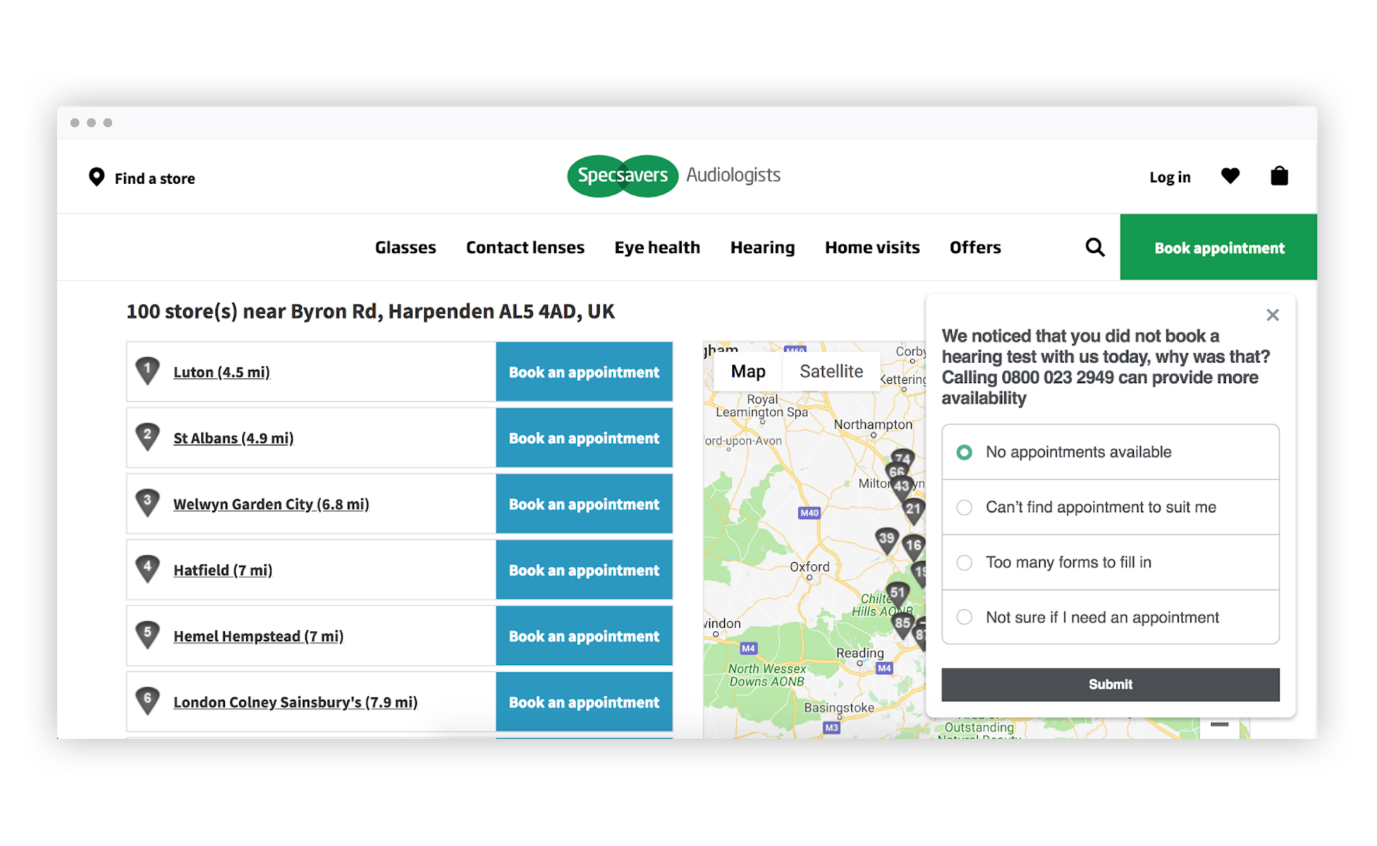 Results
12 explicit segments were created
Insights informed board level decisions
Highlighting reviews for PDP social proof
By showcasing reviews of products on the product detail pages, Specsavers built confidence and consequently increased their KPI's - adding products to favorites, virtual try on's and booked appointments.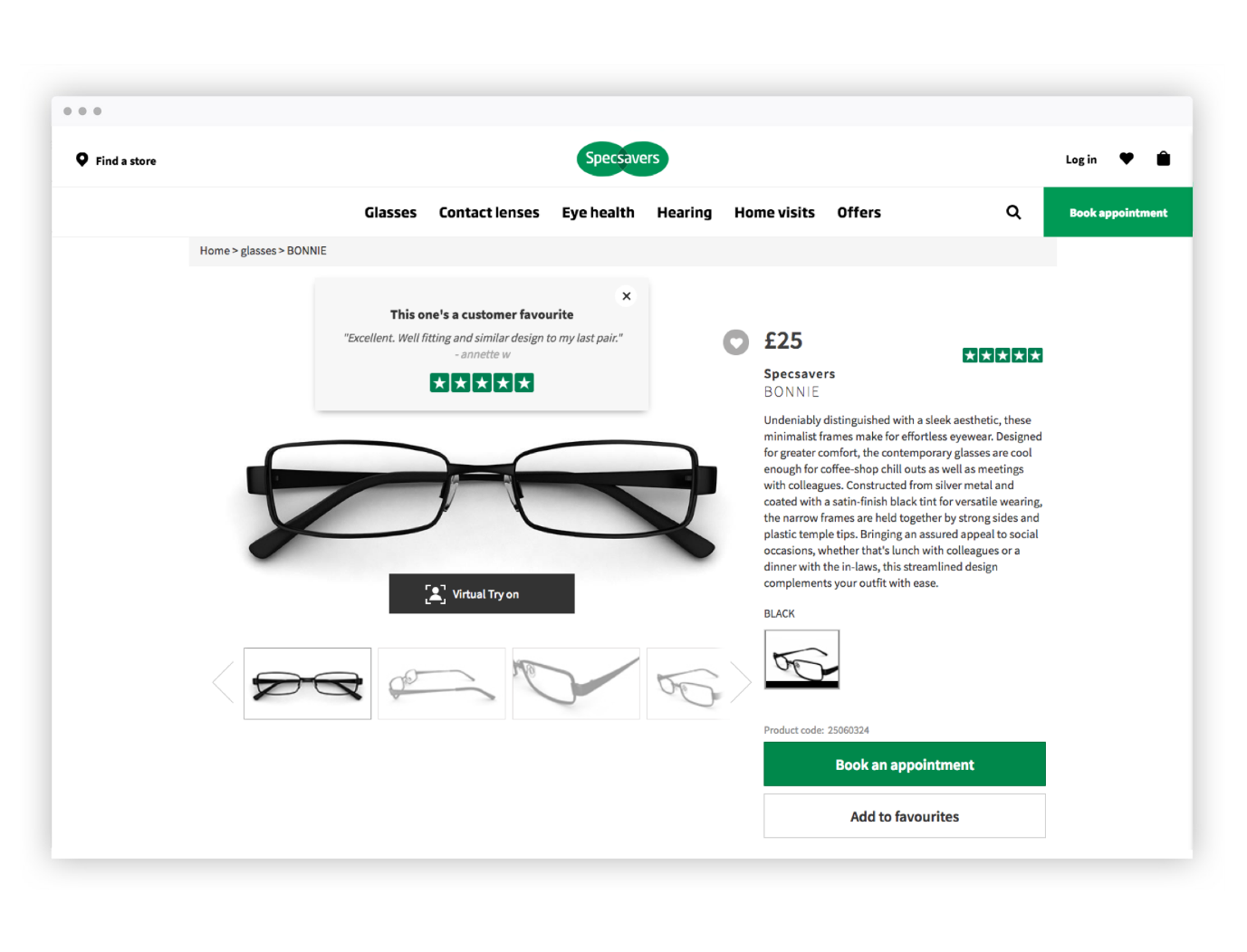 Results
33% uplift in adds to favorites
46% uplift in virtual try ons
Let's help you look' abandonment layer
In order to prevent visitors abandoning without having booked an appointment, Specsavers deployed a sidebar abandonment layer encouraging visitors to book an appointment, or offering a search bar to help the user look and remain on site.
The experience reduced bounce rates, increased engagement and allowed the team to monitor what users were searching. This informed where there were content gaps were and indicated how they could improve the user journey.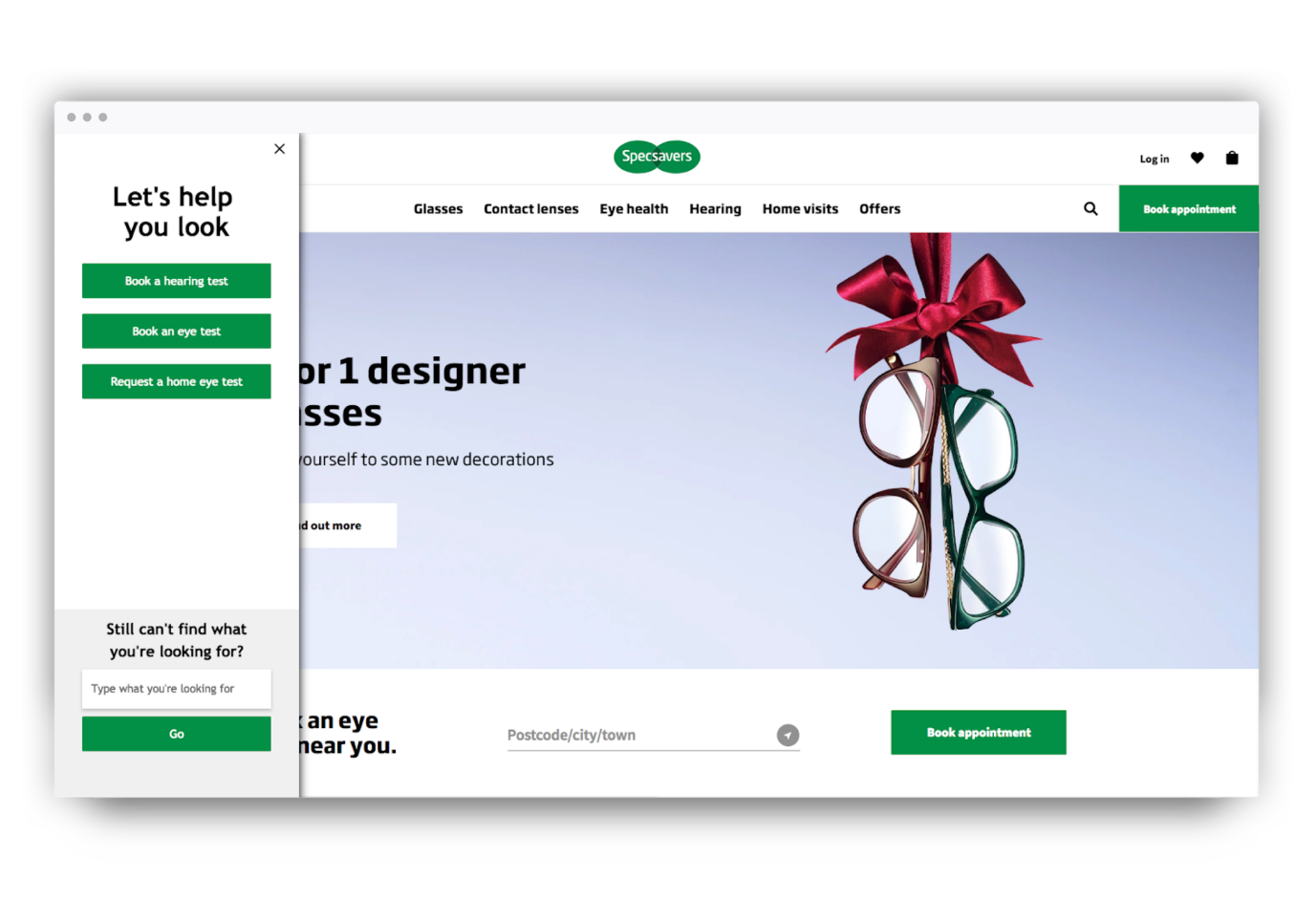 Results
3% uplift in engagement
Reduction in bounce rates
Geo-targeted store drivers for new visitors
When a new visitor to Specsavers lands on site, an experience is deployed with the location of their nearest store and message for them to 'Book appointment'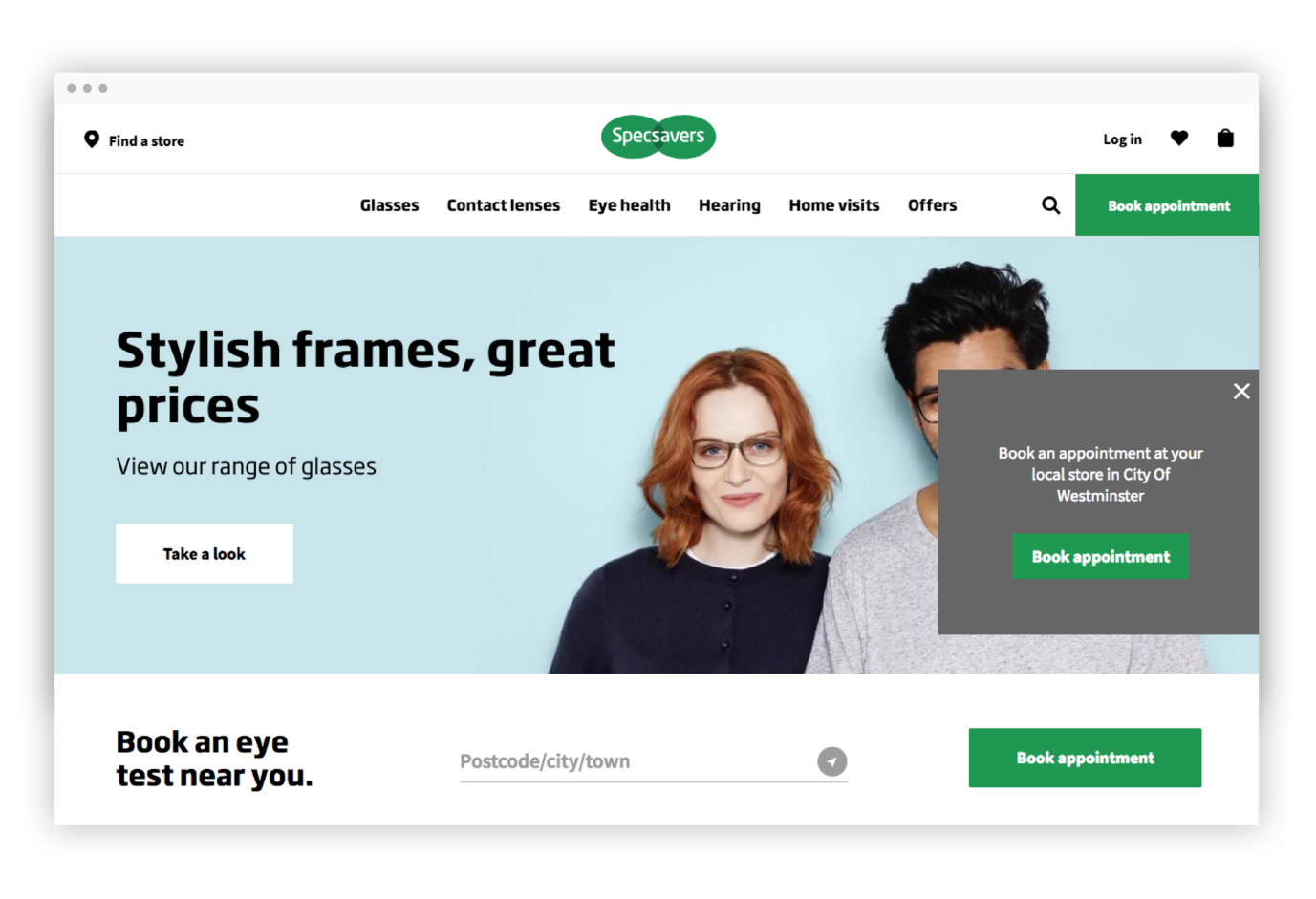 Results
28% uplift in appointments booked