Case Study: Creating customer lifetime value through conversion rate optimisation
CeX use personalisation to build visitor journeys that create customer lifetime value
Founded on 1992
500+ Stores Worldwide
CeX is a technology company that buys and sells new and second-hand products like mobile phones, video games, consoles and much more. With a presence across the world, the company has experienced exponential growth both offline and online.
1:1 personalization for 'back-in-stock' items
CeX wanted to target visitors who had previously shown an interest in out-of-stock products.
Any visitor that had viewed an out-of-stock product, in the last 90 days, and returned were shown a 'back-in-stock' notification and carousel of product/s that were available to buy again.
The experience is channel agnostic, meaning if the visitor views a product out-of-stock on mobile, and then returns to CeX on the desktop when the product is back in stock, the experience will still be triggered.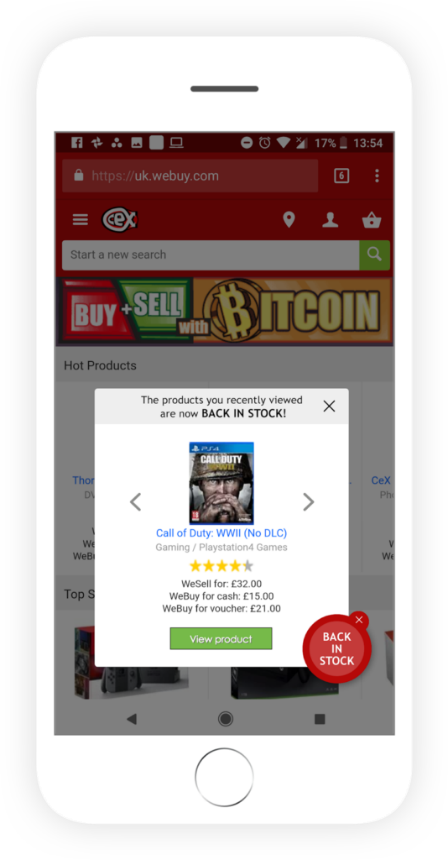 Result: 4% uplift in RPV
"The interest shown in an out-of-stock product is captured, stored and then used to fire the experience when they return to CeX and the item is back in stock, on any channel. It seems simple, but behind the scenes it's complex!" Brand & Communications Manager
Combining Visitor Pulse to personalise the homepage
CeX knows that gamers are very category-loyal and likely to purchase again, but have specific console needs. For example, a customer may only own a PlayStation.
CeX deployed a 'Which consoles do you own?' Visitor Pulse survey to understand and segment visitors based on the response. With the segments, coupled with an imported dataset of categories to target, the team could pair segments with relevant console-specific listing pages.
A 'Recommended' tab was also added to the navigation to direct users of a particular console to the relevant page.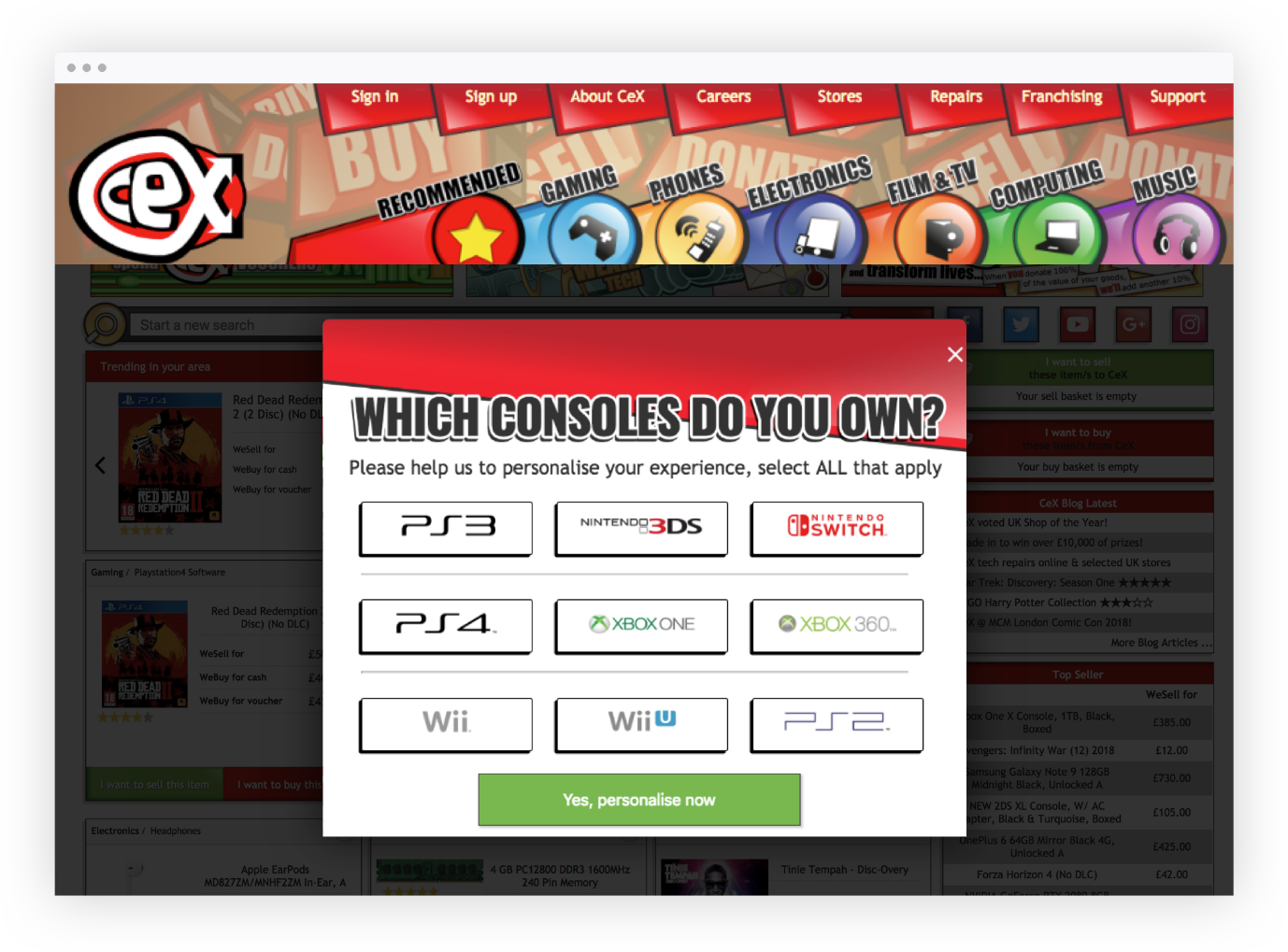 Recommendations throughout the visitor journey
Product recommendations are a highly effective personalization technique that CeX has been using to increase relevancy at multiple places online. This includes on the homepage, product detail page (PDP), and basket page.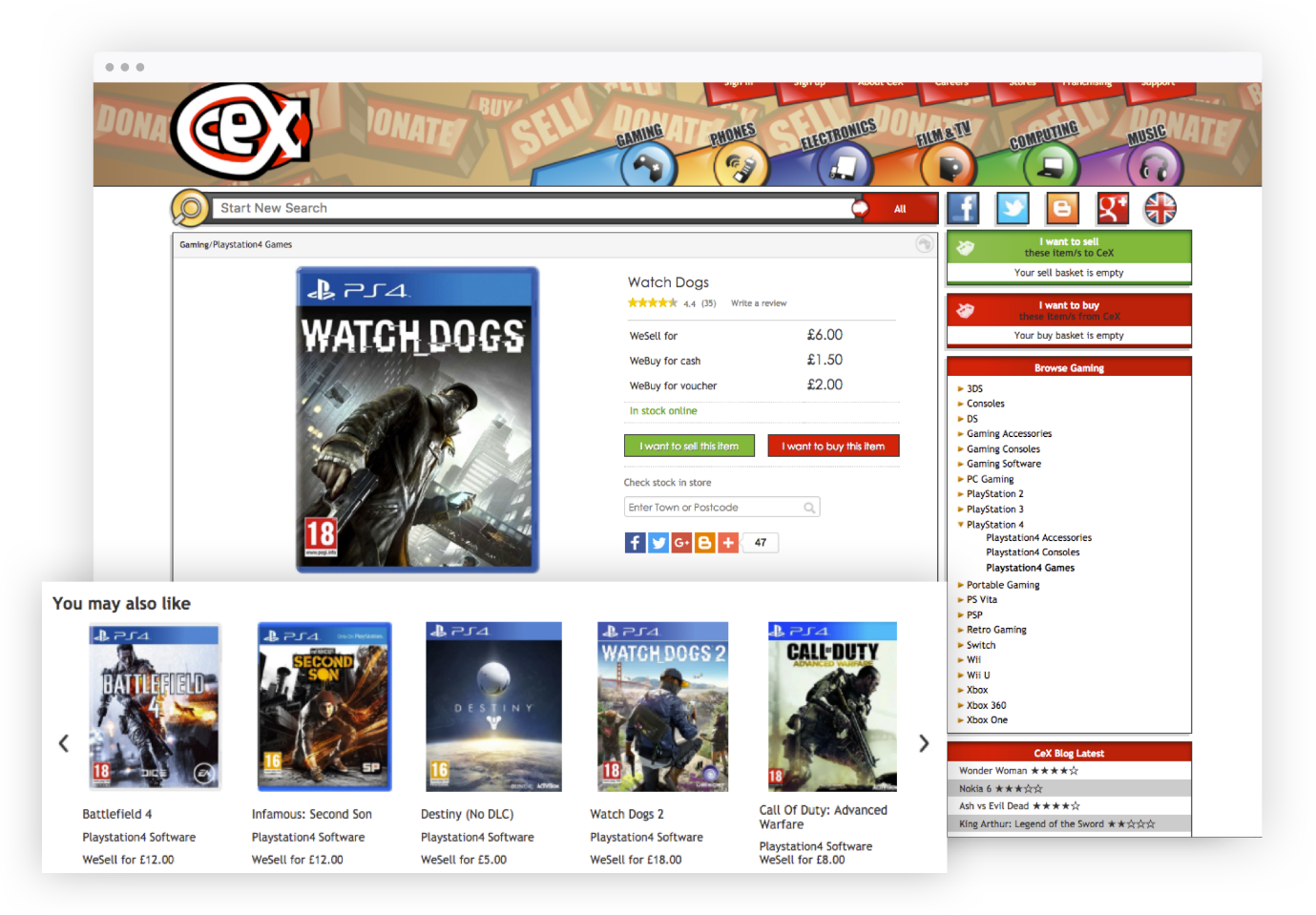 Products 'Trending in your area'
CeX used social proof to show visitors what was trending in their area. By doing this on the homepage, they increased the relevancy of the products for a particular customer.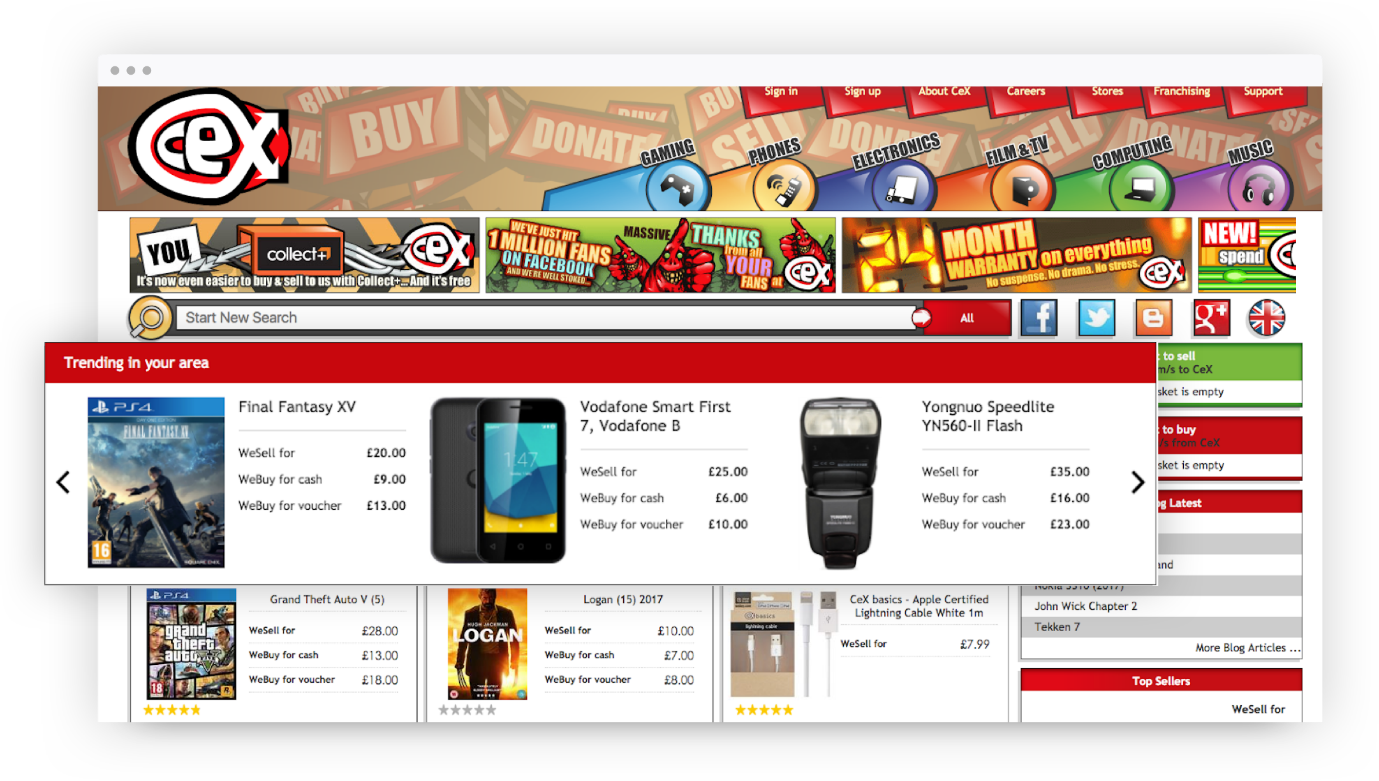 Listing page weekly trending
For the listing page, CeX recommended the top products of the week for a particular category. 'This week's top 10 in Gaming' for example, fired on the gaming page.