Case Study: Conversation Rate Optimisation & Personalisation
Personalising every aspect of the customer journey
Segmentation is the key to personalising every aspect of the customer journey
460 Retail stores through the UK
30,000 product lines online
9,000 Employees
Established in 1902, Halfords has been known for one of the best high-street customer service experiences you're likely to get. The retailer of car parts, car enhancements, camping equipment, and bicycles, have been on a huge digital transformation in the last couple of years.
Now is the time to match that in-store experience, with their digital experience. Scaling the digital offering is imperative and having an in-depth knowledge of their customer segments will ensure lifetime value.
"It's that personalization piece that's key to enabling service. It's taking digital from being what can be a distant sales experience, to making the customer feel like the Halfords colleague is truly by their side, even when they're connecting through a digital channel." Cheif Digital Officer
Frequently bought together with family shoppers
By using data at their fingertips, Halfords have been able to understand purchasing behaviour of different customer segments and then influence the customer journey.
Using behavioural insights, the team were able to see that Family shoppers buying from the kids category were likely to buy just one product, but were spending more than other customer segments.
Halfords subsequently launched a 'Frequently Bought Together' experience, a product recommendations part to the page, where customers can see complementary products that go with the original product purchased, as a way to try and increase the total basket size.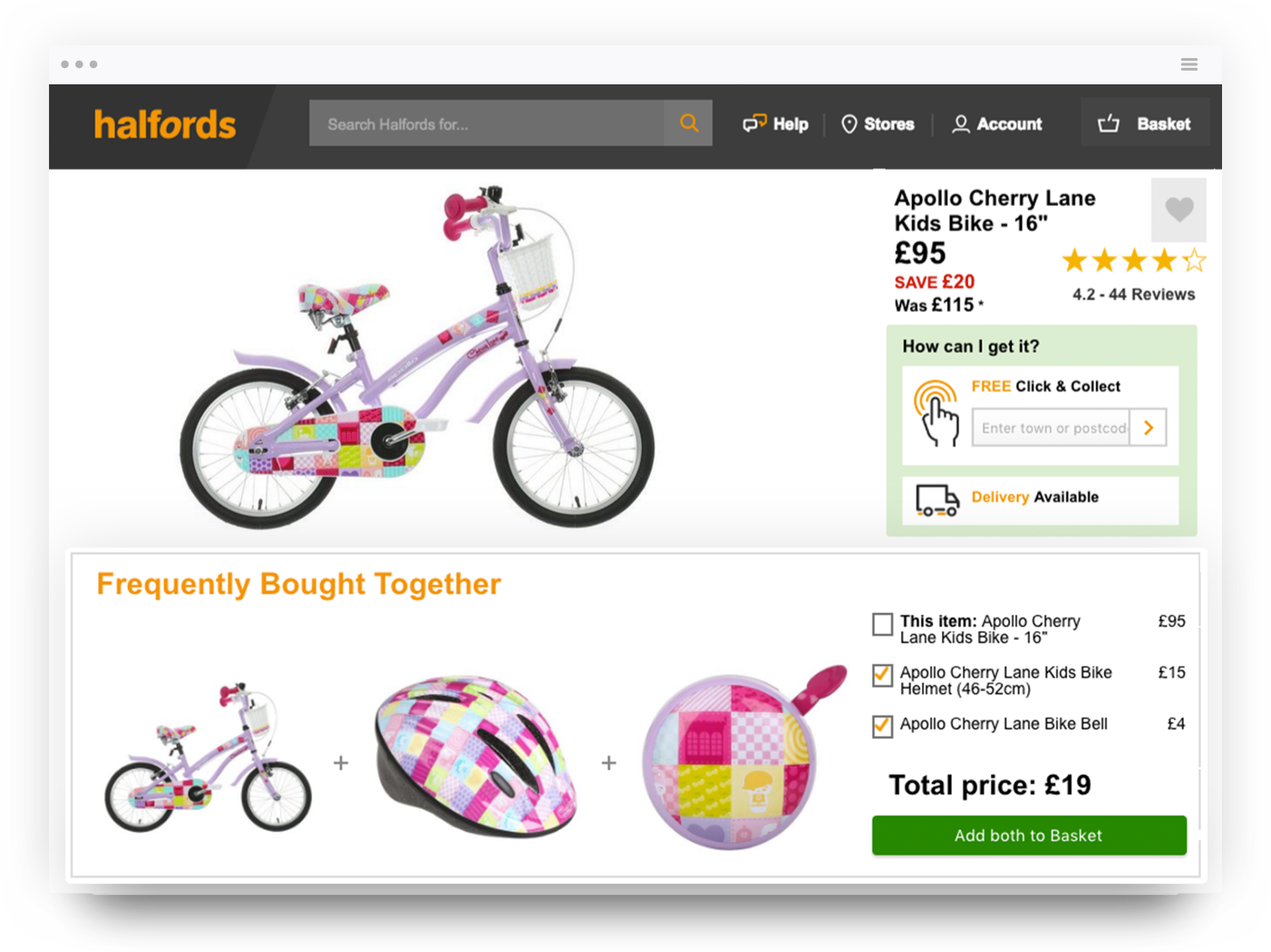 "Most people tend to shop in one area of products when they come back. We've got a massive opportunity to target the website to that particular customer bringing in personalization and making the digital experience as relevant as possible." Digital Optimization Manager